Article originally posted on www.erieinsurance.com

(opens in new tab)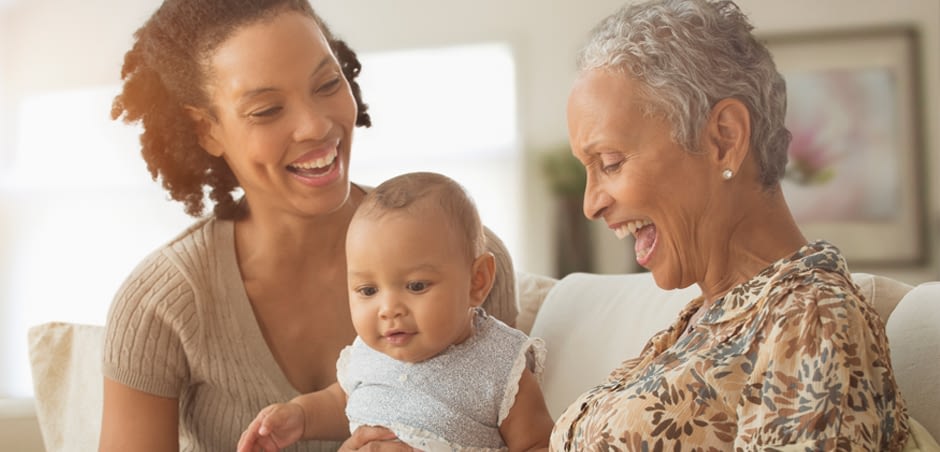 How much life insurance do I need, anyway? A number of factors – including your age, debts, monthly expenses and number of children – can influence how much life insurance you may need to comfortably plan for your future. A local insurance professional like an ERIE agent can give you a free quote based on your unique needs. As a general rule of thumb, the experts at LifeHappens.org recommend purchasing a policy worth 10 to 15 times your gross income. Try out our free life insurance calculator for a private, no-obligation estimate you can do right at home.
Isn't life insurance really expensive? Purchasing an insurance policy worth hundreds of thousands of dollars may sound like an expensive proposition. But the truth is, life insurance is more affordable than you may think. With Erie Family Life, a $250,000 life insurance policy could cost less than $15 a month1.
Do I need a medical exam to purchase life insurance? Not always, but do expect to answer certain questions. Generally speaking, it's more likely you'll need an exam as your age and/or the amount of coverage requested increases. For some life insurance policies, your insurer will require a brief medical exam, more commonly referred to as a paramedical exam. It's similar to a basic physical. A paramedical exam professional will measure vitals like your height, weight, temperature and blood pressure. You'll also have to have blood drawn and a urinalysis test completed.
Can I purchase life insurance without a health exam? Not all life policies require you to get a paramedical exam. Life policies below $100,000 typically require you to only complete an application (with the help of your agent) before it is reviewed by an underwriter2. Looking for more coverage? Ask your local agent about ERIExpress Life. If you're between the ages of 18-55, you may be able to get an instant-issue term or whole life policy with up to $500,000 in coverage by answering several application questions without having to complete a life insurance paramedical medical exam 2.
Why should I think about life insurance if I'm young and healthy? Life insurance is a smart purchase at any age. Even if no one depends on your monthly income, a life insurance policy will cover your funeral expenses and debts — including student loans. And there's another advantage of purchasing a policy at a young age: lower rates. Because insurers price policies based on risk (and young people have a far lower mortality rate than older groups), your rates are generally less expensive if you're young and healthy. Buying a policy when you're young and healthy makes it easier for you to buy more coverage in the future. Plus, you'll have a policy (locked in at a great rate) now, should you ever need it.
I have a policy through work. Isn't that enough? As part of an overall benefits package, many employers offer some form of life insurance coverage to their employees. Since this coverage is typically paid for by the employer, it's a great benefit to have. But it's still wise to hold your own personal life insurance policy. There are a few reasons for this. First, the coverage provided by your employer might not be enough to support your family in the event of your death. Employer-provided life insurance often covers you for a low set amount — like $50,000. Additionally, your coverage will be lost if you take another job or find yourself unemployed. Read more in our related story on why it matters to have life insurance outside of work.
I don't work outside the home. Why should I think about life insurance? Being a stay-at-home parent is a full-time job. And while your work may not generate an income, it does significantly reduce your household expenses. Think of all the extra costs associated with child care, transportation and meal preparation that would be incurred if you were no longer around. Just because you don't bring home a paycheck doesn't mean you aren't making a significant contribution to your family's bottom line. Read more about life insurance for stay-at-home parents.
What's the difference between term and permanent life insurance? Term life insuranceprovides coverage over a fixed period of time. Term life insurance is a cost-effective option to provide protection for the loved ones you leave behind. With this type of policy, you can select a term that will cover you when you need it most — such as the time it will take your children to reach adulthood. Permanent policies, such as whole life policies, provide coverage over your entire lifetime.2 That means your family and beneficiaries are covered for the duration of your life. Whole life insurance accumulates cash value, too, providing you the option of borrowing against it in the future.3
I'm a rock climber. Can you still cover me? Assessing risk is a key component of underwriting a life insurance policy. Dangerous hobbies — like skydiving, rock climbing or vehicle racing — make you inherently riskier to insure. However, just because you're an adrenaline junkie doesn't automatically mean you can't get life insurance. Before giving you a quote, your insurance agent may ask you to fill out a written questionnaire to understand more about your hobby. In many cases, you'll still be able to get insurance. Just expect to pay a little extra to account for the additional risk.
Can I "stretch the truth" a little in my life insurance application to get a better rate? When applying for a life insurance policy, you'll get asked questions about your occupation, health, family medical history and potentially risky hobbies. While your answers to these questions may impact your insurance rates, you should always answer them truthfully. Misrepresenting your health status or other important information in your application could result in negative consequences that might affect your coverage.
Couldn't my family just crowdfund my final expenses if I pass away unexpectedly? Websites like GoFundMe provide a platform for users to ask for online donations to cover funeral and burial costs, or to fund other memorial wishes in honor of a loved one who passed. But crowdfunding is no substitution for life insurance. Unlike a life insurance policy, the amount of money you'll raise is totally unpredictable — and may be further reduced by fees and taxes.
What is a life insurance beneficiary? A beneficiary is a person or entity designated to receive the funds from your life insurance policy in the event of your death. Your beneficiary can be a person, business, trust, charity, church or even a school. An insurance policy can have more than one beneficiary.
How do I choose a beneficiary? Choosing a life insurance beneficiary depends largely on how you'd like your life insurance benefit to be used upon your death. If you have young children, naming a spouse or close family member you trust as your beneficiary and memorializing your wishes may be one way to provide for your children's care in your absence. Grown children could use the insurance benefit to help pay for college. Ask your local ERIE agent about how to leave your benefit to a charity, school or church. In those cases, it's recommended to have your gift be consistent with an established pattern of giving or support. Read our related article on how to choose a life insurance beneficiary.
Could I be the beneficiary of a long-lost life insurance policy? It's estimated that $1 billion in benefits from forgotten and lost life insurance policies are sitting unclaimed in America. In light of that statistic, it's possible you could be a beneficiary to a life insurance policy that you're unaware of. Organizations like the National Association of Unclaimed Property Administrators, which operates missingmoney.com, allow you to conduct a quick search online. Learn more in our related blog story on how to locate a lost life insurance policy.
I don't have kids. Why should I think about life insurance? The need for life insurance isn't limited to parents. Whether you're entering adulthood or nearing retirement, everyone can benefit from owning a life insurance policy. Beyond providing for children, a life insurance benefit can be used to cover expenses like funeral costs or pay off any outstanding debts.
We're here for you
When you're busy taking care of others, a trusted partner can anticipate your needs and help shoulder the load. And when It comes to life insurance, we're here for you. Your local agent can help you consider the variables, lay out the options and make the process comfortable and efficient.
Learn more about life insurance options from Erie Family Life or talk to your local ERIE agent for a free quote.
1 Eligibility will be determined at the time of application based upon applicable underwriting guidelines and rules in effect at that time.
2 Individual exam requirements vary by company based on age and the amount of coverage. Your Agent can help you determine if you need one. Exams can also be ordered at the underwriter's discretion.
3 Coverage can lapse or guaranteed death benefit can expire if no premiums are paid following initial premium, if subsequent premiums are insufficient, or if account value is reduced by withdrawal or loan.
ERIE® life insurance products and services are provided by Erie Family Life Insurance Company (home office: Erie, Pennsylvania). Erie Family Life Insurance Company is not licensed to operate in all states. Go to erieinsurance.com for company licensure information.
Life isn't one-size-fits-all – and neither is life insurance.
Planning for the future can feel exciting and scary at the same time. Whether you're buying your very first policy or planning for the next chapter of your legacy, it's common to have questions.
Here are some common questions you might be wondering. (Want a more personalized answer – or a quote? Talk to your local ERIE agent.)

A better insurance experience starts with ERIE.
Haven't heard of us? Erie Insurance started with humble beginnings in 1925 with a mission to emphasize customer service above all else. Though we've grown to reach the Fortune 500 list, we still haven't lost the human touch.
Contact Republic Associates of WI today to experience the ERIE difference for yourself.
Filed Under: Life Sense
|
Tagged With: Life Insurance