Article originally posted on www.insuranceneighbor.com

(opens in new tab)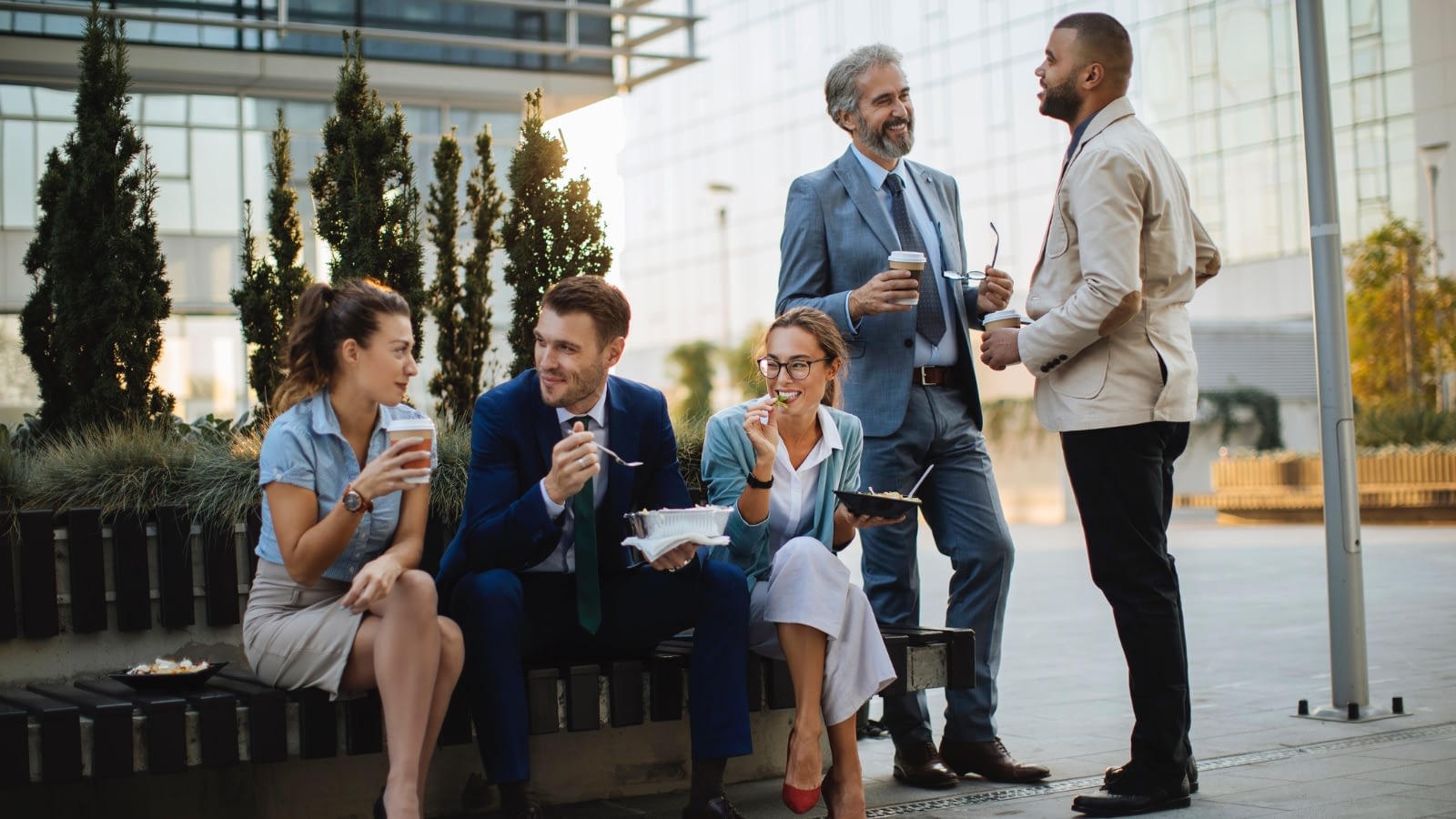 Employers today are taking a more serious approach to the health and well-being of employees. Healthy workers mean increased productivity, decreased absences, lowered health insurance expenses, reduced turnover, and a lower risk of workers' compensation claims. Wellness programs are designed to improve employee health through exercise, weight loss, and preventive education.
Speak with our experienced agent about wellness programs as part of your group benefits package. These programs can encourage employees to stay safe and healthy as the flu season approaches.
What Is the Importance of Wellness Programs?
In recent years, wellness programs have become an important part of the corporate world. These initiatives are designed to promote healthy living and work/life balance for employees. Employers can benefit significantly from these programs in terms of increased productivity, reduced absenteeism, and lower insurance costs. Employees can also benefit through increased well-being, lower health insurance premiums, and reduced out-of-pocket medical expenses.
What Do Wellness Programs Consist Of?
A wellness program can be defined as a program intended to promote health and fitness that may be offered through the workplace or through an insurance plan. These programs are provided to employees as a preventive measure to help prevent illness while improving and maintaining general health. This may be accomplished through communication, education, and a supportive work environment. Examples include programs aimed at weight loss, diabetes management, smoking cessation, and preventative health screenings.
What Types of Wellness Programs Are Available?
Employers can use wellness programs to benefit their employees in many ways. For example, they can provide walking paths or workout spaces to encourage physical activity. They can offer incentives, such as lower health insurance premiums or gift cards for meeting fitness goals. Employers can promote health in the workplace by offering:
Healthy food options in vending machines, cafeterias, and company meetings

Gym memberships (discounted or fully paid)

Workout classes and other company-sponsored exercise activities

Massage therapists on campus

Health screenings designed to improve lifestyle choices

Seminars or health-related topics such as sleep, work/life balance, financial well-being, and fitness challenges

Weight loss competitions

Tobacco cessation programs

Healthy recipe exchanges

Cooking classes
How Do You Start a Wellness Program?
The first step to implementing a wellness program in your company is to poll employees to find out which perks seem most beneficial to them. While some employees may want subsidized gym memberships, others may prefer on-campus massages. Some employees may not participate in wellness programs because of certain sensitivities or because they lack the time or knowledge of how to claim these benefits. It is important that employees are well informed of what wellness programs are available and how to take advantage of them.
Successful investment in wellness programs depends on understanding employee expectations. Done properly, these programs can significantly increase healthcare savings and lower attrition. Recent research has shown that the return on investment for an effective employee wellness program can be as high as six to one, as stated by Investopedia. Our agent can advise you on adding employee wellness programs to your group benefits package.
Filed Under: Group Benefits
|
Tagged With: Group Benefits