Article originally posted on www.erieinsurance.com

(opens in new tab)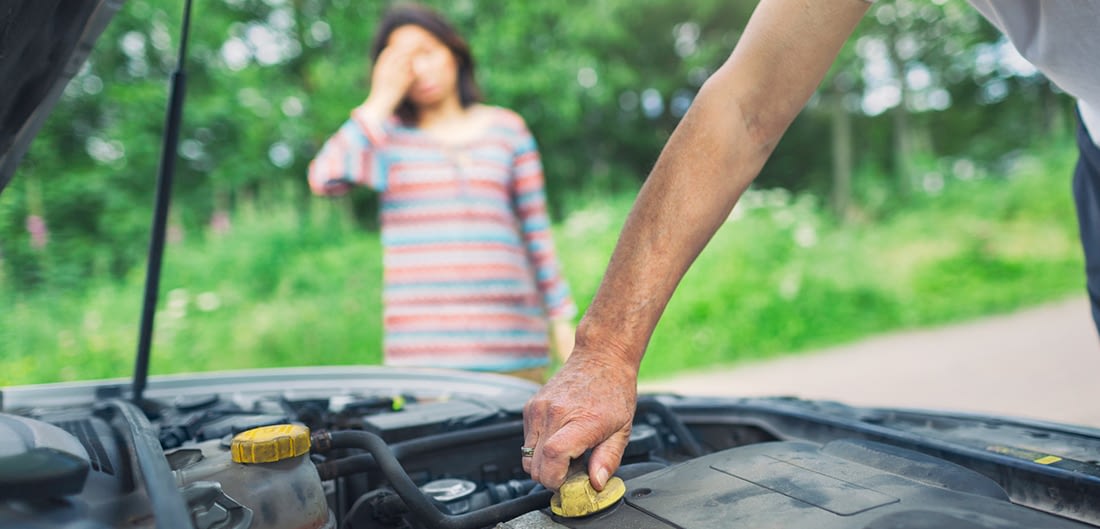 Whether it's a dead battery, a flat tire, an empty gas tank, or you've simply locked yourself out of your vehicle, Emergency Roadside Service Coverage from ERIE is here to help.
To learn more, we sat down with Jon Bloom, vice president, Personal Auto, to help shed some light on Emergency Roadside Service Coverage.
Do I automatically get Roadside Service coverage with my auto policy?
The simple answer to the question: No. However, Roadside Service coverage is an optional feature of your ERIE auto policy.1 It's easy to add and won't burn a hole in your wallet. As a bonus, you will have peace of mind knowing ERIE has your back if something happens, especially during bad weather.
How do I get Roadside Service coverage?
If you don't already have Roadside Service coverage, call your ERIE agent and talk to them about adding the feature*. For around $5 per vehicle, you can add Roadside Service coverage to your current coverage.
My car died and I'm stranded on the highway. What should I do?
To use Roadside Service, simply call 888-FOR-ERIE (888-367-3743), option 2. You'll be connected with Agero, ERIE's nationwide road service assistance partner.
One of the great things about this add-on is that there's no deductible, so in most cases you don't have to pay anything up front.
Agero bills ERIE directly. The service is always there for you 24/7, so if it's 4 a.m. or Christmas Day and your vehicle breaks down, no worries.
What else can Roadside Service Coverage help with?
Roadside Service Coverage from Erie Insurance can help you with lockouts, flat tires, mechanical breakdowns, and dead batteries. It can even save the day when your car runs out of gas. It also covers the cost to pull your car out of the ditch or snow if you end up within 10 feet of the highway. (If the distance is greater than 10 feet, there may be an out-of-pocket expense.)
What if I need help, but I'm not sure if I have the coverage?
If you aren't sure if you have this coverage and your vehicle breaks down, you can still call Agero. They can look up your policy and see if you have this additional coverage. If you don't but you still need assistance, Agero can set you up with help. You'll just have to pay on the spot for any towing or service call.
Emergency Roadside Coverage is just another way ERIE is with you for every mile you travel and every turn you take. If you add this coverage, you can always call on us. There's never any "I told you so" about driving with your low fuel light on. (Promise.)
To learn more about Emergency Roadside Coverage from ERIE or to add the coverage to your auto policy, talk to your local ERIE agent today.
Want more tips to be ready on the road?
Check out these related stories from the Eriesense blog:
*Roadside Service coverage is only available when comprehensive coverage has been purchased on the vehicle. Limitations apply in North Carolina and Virginia.

A better insurance experience starts with ERIE.
Haven't heard of us? Erie Insurance started with humble beginnings in 1925 with a mission to emphasize customer service above all else. Though we've grown to reach the Fortune 500 list, we still haven't lost the human touch.
Contact Republic Associates of WI today to experience the ERIE difference for yourself.
Filed Under: Car Sense