Article originally posted on www.erieinsurance.com

(opens in new tab)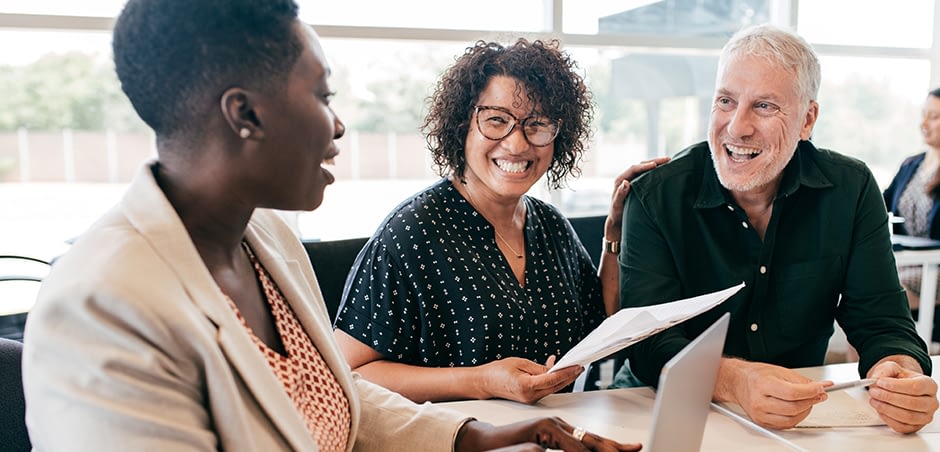 Questions to Ask an Insurance Agent in Your 40's and 50's
1. We're on a collision course with college tuition and expenses. What can we do to ease the pain?
No doubt, expenses can be tight when you're parenting teens and a "send money" request is just a push notification away. It pays to find ways to reduce costs any way you can.
Your ERIE agent can talk you through a range of potential insurance discounts, from multi-policy discounts and first accident forgiveness to a diminishing deductible option. Make sure to ask about the ERIE Rate Lock® feature1, which assures your auto rates won't change until you add or remove a vehicle or a driver, change your address, or where you usually park your car. This policy endorsement freezes your auto premium year after year, even if you file a claim. Cha-ching.
2. How should we prepare for having more drivers in the family?
Sweet 16 can be a bit bittersweet for parents of a prospective driver. It can be nerve-wracking but there are steps to take to make sure your teen drivers are as safe as possible on the road. One great option is YourTurn®, ERIE's driving safety app that measures certain criteria such as speeding, hard braking and phone usage, helping to make drivers of all ages more aware of their driving behaviors and identifying areas for improvement2. ERIE also offers several insurance discounts for youthful drivers, from 5 percent to 20 percent, which could apply to your family if you have new drivers.
3. Are we covered if we – or our teens – lend our car to a friend?
Whether you are willing to hand the keys to your car over to a friend or family member is a personal choice. But know that doing so does carry some risk.
Read more in our related blog on whose insurance pays when you lend your car to friends or family.
For instance, in the event of an accident, it's your auto insurance policy that typically would have to pay. Depending on the situation – and the specifics of your policy – you might get stuck paying a surcharge on your auto insurance premium for an at-fault accident, even if you weren't the one driving at the time. (Every policy is different, so ask your ERIE agent if this applies to you.)
4. We're driving some nicer vehicles these days; should we get nicer insurance?
It's worth exploring. ERIE's standard auto policies offer great coverage, but there are some affordable ways to get extra layers of protection in the event of a crash or damage to your vehicles.
For instance, say you bought a shiny new car 18 months ago, and it ends up getting totaled. Typically, your insurance will cover the current value of the vehicle… but with depreciation, that policy will not get you back in a ride that has the same quality and features of the one now destined for the junkyard.
But by adding the ERIE Auto Security endorsement3, if you total a new car4 that's less than two years old, ERIE will pay for the cost for you to replace it with the newest model year. In short, your car will depreciate, but your insurance doesn't.
Also worth checking out is ERIE Auto Plus. For an additional $35 per year, this endorsement provides added benefits and protection such as diminishing deductible5 and additional transportation expense coverage6.
5. Our roof doesn't seem to be aging as well as we are. Do we have the right coverage?
Replacing a roof is often one of the biggest investments you make as a homeowner. And it's important to remember that your insurance policy covers sudden, unexpected damage… not routine wear and tear. Roofing insurance claims can be complicated – and each insurance company covers roof damage differently – which is why it's so important to have the right coverage.
Learn more in our related explainer on what homeowners should know about insurance and roofs.
You also should be thinking about all the stuff that the roof protects. Taking a home inventory creates a video record of your belongings and the condition of your home. This can help you choose the just-right coverage for what you own. And if you have a loss, having an inventory can expedite claims filings and applying for certain tax breaks or disaster assistance in the event of a major loss. Read more in our guide to starting your home inventory.
6. Are there life insurance moves we can make now to help us plan for a better retirement?
Short answer, most likely. As you age, your life insurance needs to change. In your younger years, you may have gotten a term life policy. That's typically the most affordable option but does not offer the same benefits as a whole life policy that can become part of your investment/nest egg planning.
Also, don't assume that life insurance provided by your employer fully protects you and your family. While these plans are a great benefit, they often fall short in covering longer-term expenses, such as college tuition and ongoing mortgage payments. Learn more in our explainer on why it matters to have your own life insurance policy (outside of work). Your ERIE agent can talk through all of your options.
Is Your Insurance Keeping Up With Your Life?
Insurance isn't a one-size-fits-all scenario. As your life changes, your insurance policies often need to change, too. That's why it helps to have a local ERIE agent – a real person who's there to answer questions and have a conversation about your financial future.
See the ERIE difference for yourself: Get a free online auto quote or find a local agent in your neighborhood.
1 Rates subject to change if you add or remove a vehicle, add or remove a driver, or change your address or the place you usually park your car. ERIE Rate Lock® does not guarantee continued insurance coverage. Not available in all states. Limited to three years in Virginia. Insured must meet applicable underwriting guidelines. Premium may change if you make a policy change. Refer to our disclaimer for more information.
2 YourTurn not available in all states. As of 04/2021, program available to policyholders in IL, IN, MD, OH, PA, TN, VA, WI, and WV. Ages 16-23 can earn rewards up to $10 every two weeks, ages 24+ can earn rewards up to $5 every two weeks. Rewards are based on the participating driver's score during the scoring period while driving 50 tracked miles. Indiana participants can earn up to $5 every two weeks. Rewards are distributed through the YourTurn app via electronic gift cards Driving improvement statistics provided by Cambridge Mobile Telematics. The YourTurn app requires participants to be a licensed driver on the ERIE auto policy and have a valid email address, smartphone number and data plan to download and activate the YourTurn app. Users must agree to the Terms and Conditions of the YourTurn® app.
3 Coverage is not available in all states. Eligible vehicles must carry both comprehensive and collision coverage and replacement must be made with a comparable model. See individual policies for specific coverage details.
4 Vehicle is considered new when less than two years old. The endorsement is sold on a per-vehicle basis, not per policy, and contains the specific details of the coverages, terms, conditions and exclusions.
5 Diminishing deductible up to a maximum reduction of $500. In New York, comprehensive deductible cannot be reduced to less than $50 and collision deductible cannot be reduced to less than $100.
6 Additional Transportation Expenses not available in Kentucky.
There's a lot of hype and advice out there for empty nesters. But what about those among us whose nest remains at full capacity?
That's what life is like in your late 40's and early 50's: plenty busy with work, kids and preparing for a not-so-distant future when they fly off to college, the military or to start a career.
Sound like you? This can be a pivotal life stage when it comes to insurance-related decisions. Choices you make now can help assure that your family, home and finances are properly protected – while also laying the foundation for the second career or retirement you've always dreamed of. With that in mind, here are some questions worth discussing with your insurance agent.

A better insurance experience starts with ERIE.
Haven't heard of us? Erie Insurance started with humble beginnings in 1925 with a mission to emphasize customer service above all else. Though we've grown to reach the Fortune 500 list, we still haven't lost the human touch.
Contact Republic Associates of WI today to experience the ERIE difference for yourself.
Filed Under: ERIE Stories