Article originally posted on www.insuranceneighbor.com

(opens in new tab)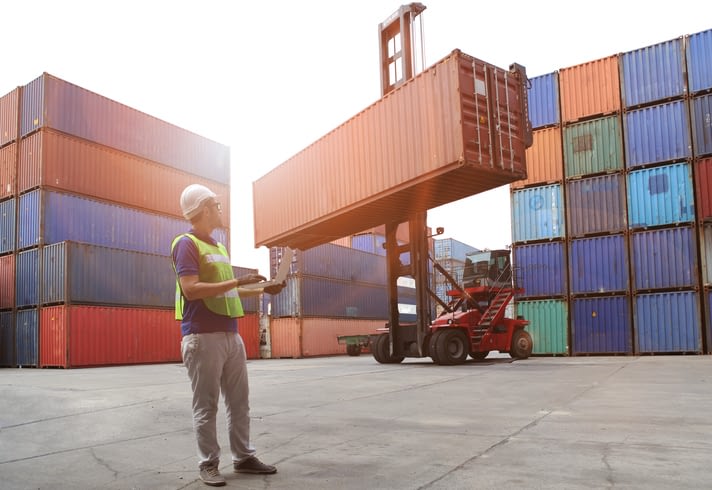 Transporting goods carries risks. Any number of things can go wrong with goods in transit. That is what makes cargo insurance so important. It can help protect the value of your goods against losses in transit by sea, air, or rail.
Cargo insurance provides protection against financial loss for cargo that is lost or damaged due to a covered event. These typically include natural disasters, piracy, acts of war, vehicle accidents, cargo abandonment, and customs rejection. Cargo insurance is not always automatically included for all shipped goods. Shippers and consignees can purchase policies from a variety of sources, including our experienced agents.
What Are the Benefits of Cargo Insurance?
Like car insurance, cargo insurance protects you in case of the unexpected. Although it is not required, it is recommended to protect your goods from exposure to risk. Even when you can prove that a carrier is liable for damages, the limits of its liability may be extremely low. Without the right insurance coverage, you could lose a large portion of the value of your cargo. This type of insurance can help protect your business cash flow from unforeseen stoppages, allowing for profits to be generated.
What Are the Main Types of Cargo Insurance?
There are mainly two categories of cargo insurance:
Land cargo insurance: This type of insurance covers cargo carried by trucks, utility vehicles, and other types of land transportation. It is typically used for domestic cargo. Land cargo insurance covers collision damage, theft, and other risks involved in shipping freight by land.
Marine cargo insurance: This insurance is primarily for international shipping. It covers cargo shipped through the ocean and air freight. Coverage includes damage from weather conditions, piracy, loading or unloading, and other risks.
What Types of Marine Cargo Insurance Policies Are Available?
Different types of marine cargo insurance policies are available, depending on your shipping needs:
Open coverage policies cover freight for a specific period of time and may include multiple shipments under a single policy. This type of policy may be renewable after a shipment is delivered, or permanent, allowing for unlimited shipments within the term of the policy.
Single coverage policies cover cargo on a per shipment basis. This type of coverage may be suitable if you ship infrequently.
Contingency cargo insurance covers the seller in cases where the customer is responsible for insurance but refuses to accept goods that were damaged in transit.
What Is Not Covered by Cargo Insurance?
Cargo insurance will not cover risks over which the shipper has significant control. Generally, cargo insurance policies exclude:
Damage caused by improper packaging
Damage due to faulty products
Specific types of freight, including hazardous materials, certain electronic products, and valuable or fragile items
Freight moved by other modes of transportation than ship, plane, or truck
If your business ships freight, you need cargo insurance for protection against potential loss. Our knowledgeable agents can help you find the right cargo insurance coverage for your business circumstances at the best available rates.
Filed Under: Business Insurance
|
Tagged With: Business Insurance, Commercial Insurance, Cargo Insurance