Article originally posted on www.insuranceneighbor.com

(opens in new tab)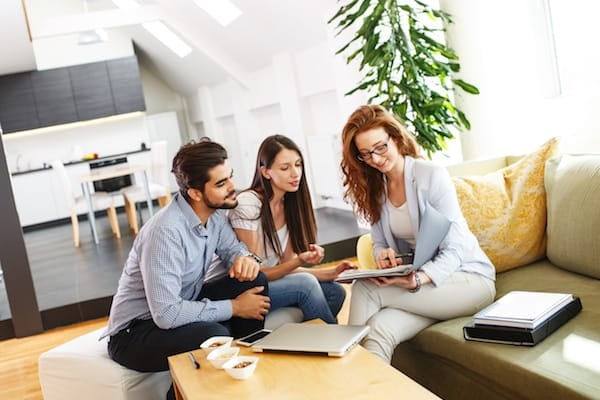 Life insurance is important because it provides financial security for your loved ones should you become incapacitated or pass away. Even if you have no assets to pass on, a life insurance policy can provide an inheritance for them. It can also be used to pay off outstanding debts such as a mortgage, car loan, or credit card debts in order to avoid placing additional burdens on your family.
When is the right time to buy life insurance? The sooner, the better, if a spouse, child, or someone else depends upon your income. Our agency can help you find the right life insurance policy to suit your needs.
When You Should Consider Buying Life Insurance
The right time to buy life insurance depends on your age, your family status, and whether another person is depending on your income. If you are young, single, and childless with no plans to marry, you may not need life insurance at this point in your life. However, if your plans for the future include marriage and children, it may be wise to speak with an experienced agent about a life insurance policy.
In most cases, you need life insurance when you start a family. There is one exception to this rule. If a parent or relative cosigned for student loans, a mortgage, or other large debt, you may need a life insurance policy to ensure the debt will be covered in the event of your death.
How Much Life Insurance Should You Buy?
When the time is right to buy life insurance, you should determine how much you need before shopping for a policy. To make this calculation:
Multiply your yearly income by the number of years you want the policy to cover.
Add in any fixed expenses, such as college tuition.
Subtract any savings or investments (non-retirement) that could offset expenses for your family.
Types of Life Insurance
The two basic types of life insurance are term and permanent. The permanent category is further divided into whole and universal.
Term Life Insurance
With a term life insurance policy, you pay premiums for a specified time (usually 20 or 30 years). If you die within that time, the insurance company pays benefits to your beneficiaries. However, when you stop paying premiums after 20 or 30 years, you no longer have coverage.
Permanent Life Insurance
A permanent life insurance policy will remain in existence as long as you continue paying premiums. Some of the premiums you pay accumulate a cash value that you can apply toward retirement or borrow against for the rest of your life. Whole life insurance premiums are fixed for life, while universal life insurance policies allow for adjustments to the premiums and benefits.
Term life insurance, whole life insurance, and universal life insurance all have their pros and cons, and it can be confusing. If you believe that it may be the right time for you to purchase a life insurance policy, our knowledgeable agency can advise you and guide you through the process.
Filed Under: Life Insurance
|
Tagged With: Life Insurance