Article originally posted on www.insuranceneighbor.com

(opens in new tab)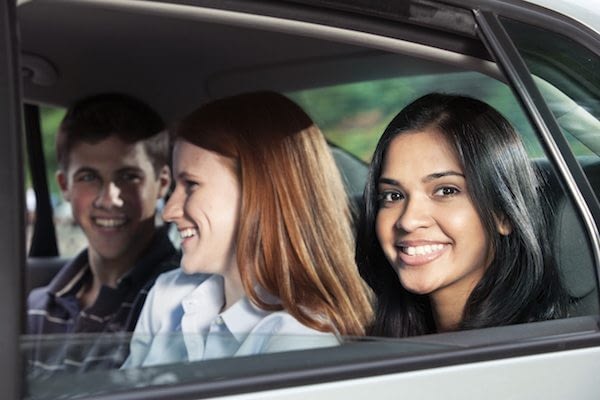 Although no road trip can be completely risk-free, driver diligence can help prevent accidents. As the driver, there are steps you can take to help ensure you and your passengers remain safe. If the worst happens and an unpreventable accident occurs, your passengers will be covered – provided you have the right auto insurance policy.
What You Can Do to Help Keep Your Passengers Safe
Prepare your vehicle for the trip: Check the air pressure in your tires and the fluids in your vehicle, including the windshield washer fluid. Check your headlights and replace bulbs as necessary. Clean your windshield and windows, inside and out. Clean out the clutter to improve visibility and eliminate potential projectiles in an accident, as well any item that could become jammed under the pedals.
Make sure you are well rested, sober, and seated properly: Although modern vehicles protect occupants better than ever, the driver is still the number one factor in safety on the road. Avoid driving drowsy, as this is a leading cause of accidents. Adjust your seating for maximum visibility and control of the vehicle. It is a given that you should never drink and drive.
Use seat belts and proper child restraints: Seat belts should be in use at all times the vehicle is in motion, both in the front and back seats. If your passengers include children who are required to ride in boosters or safety seats, ensure they have the right type of seat and it is properly installed.
Watch your speed: Excess speed is a contributing factor in many accidents. The faster you are traveling, the greater the impact in a collision. Obey speed limits, check your speedometer periodically, and maintain a safe speed for the existing road conditions. Always reduce speed in rainy or freezing conditions.
Avoid distractions: Driver distraction is a leading cause of accidents on today's roadways. Texting while driving is one of the most dangerous types of distraction, as it involves manual, visual, and cognitive functions. Passengers in a vehicle can also be a serious driver distraction, so keep conversation to a minimum. Ensure that children and pets are safely secured and children old enough to wear a seatbelt are seated in the back of the vehicle.
What Type of Auto Insurance Is Needed to Cover Your Passengers?
In basic liability auto insurance policies, bodily injury limits covers passenger in another vehicle only. To ensure your passengers are covered in case of an accident, you need a full auto insurance policy with medical or uninsured/underinsured motorist coverage.
A full coverage auto insurance policy that includes medical and uninsured/underinsured motorist coverage provides protections for you and your passengers no matter who is determined to be at fault for an accident. The cost of this coverage depends on various factors, including policy limits. Our agency can help you purchase the right auto insurance coverage at the best available rates to help keep yourself and your passengers safe.
Filed Under: Personal Insurance
|
Tagged With: Auto Insurance, Car Insurance